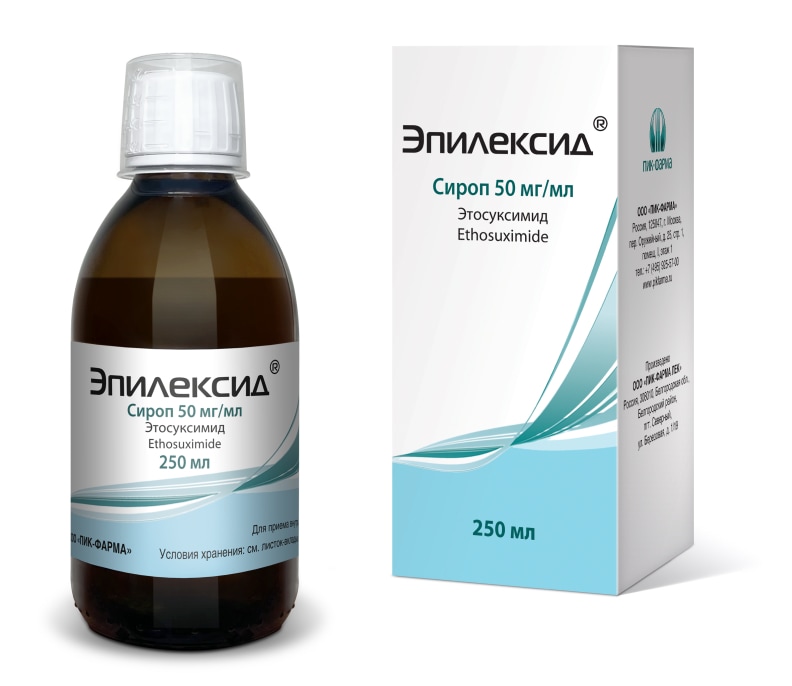 Epilexid® is already available by prescription in Moscow on zdravcity.ru and apteka.ru
Availability in all regions of Russia are provided during September, by federal distributors Katren and Protek.
"PIK-PHARMA LEK" produced a sufficient amount of the Epilexid® in order to fully meet the demand for ethosuximide in the dosage form of syrup in all subjects of the Russian Federation, and also provided production with raw materials for regular uninterrupted supplies.
Earlier, the company notified epileptologists of the country about the commercial availability of the drug.
Epilexide® is an antiepileptic drug, a derivative of succinimide; it suppresses the transmission of nerve impulses in some parts of the brain, thereby reducing convulsive activity and the number of epilepsy attacks. It is used along with other antiepileptic therapy in the treatment of absance forms of epilepsy in children and adults.
For a long time, there were no official supplies of ethosuximide drugs to Russia, and there was no drug in a dosage form convenient for use by younger patients (from 3 years old).
Epilexid® in the dosage form "syrup", provides the required dosing accuracy (there is a measuring cup with risks included with a 250 ml bottle) and ease of use in children from 3 years old.
The drug Epilexid® is not intended for self-use, is dispensed from pharmacies only by prescription and treatment with this drug is possible only under the supervision of a doctor with experience in the treatment of epilepsy.
More detailed information is provided in the leaflet and the general characteristics of the drug posted on specialized portals.