Field Force is one of the strategically important divisions of PIQ-PHARMA in its products promotion. Medical representatives are the face of the company in the regions. Medical representatives not only provide complete and objective information about our drugs, but also control the availability of drugs in the distribution network.
The service of medical representatives covers the main regions of Russia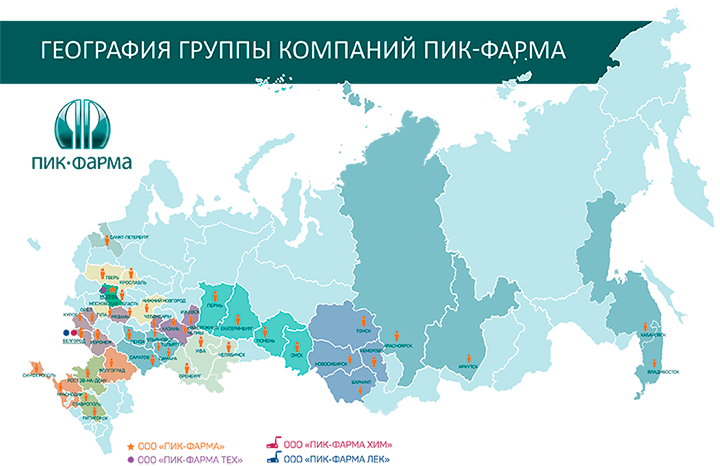 PIQ-PHARMA develops the professional level of medical representatives. Successful employees get the opportunity for professional growth as part of a modern large pharmaceutical company.
If you highly value your professional level, have a successful experience of working as a medical representative, you can become a part of our team. And this provides such opportunities as:
competitive level of remuneration;
provision of transport and office equipment;
promotion to the market of drugs in demand, whose effectiveness and safety are appreciated by modern medicine;
a large selection of presentation and advertising products for more effective promotion of drugs;
an effective distance learning system to improve your professionalism;
group field trainings on drug sales.
You can receive more detailed information after successful consideration you as a candidate for the position of medical representative.