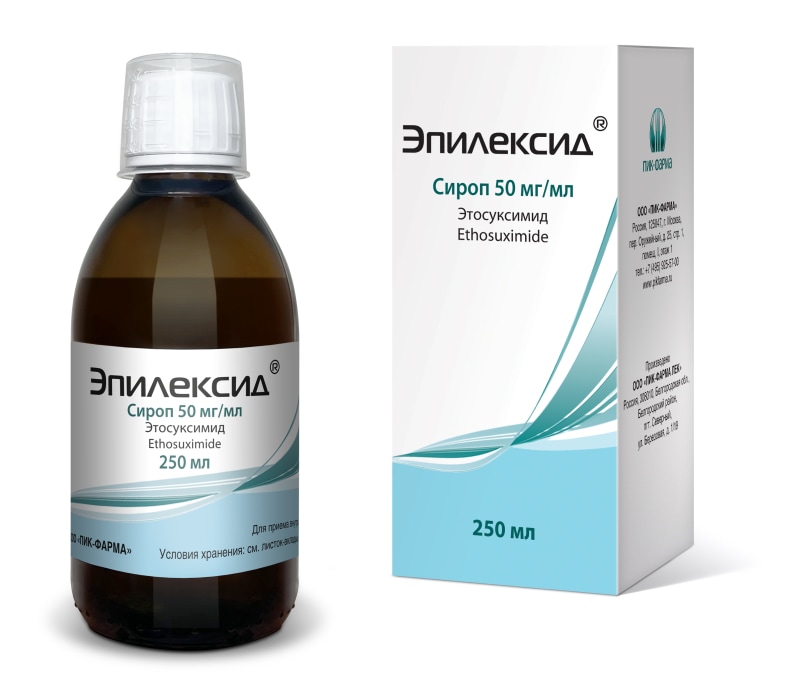 On 19 May 2023, the Russian company PIQ-PHARMA has received a registration certificate from the Russian Ministry of Health for the medicine Epilexid® syrup (etosuximide 50 mg/ml, 250 ml). Etosuximide preparations are used as an indispensable tool for the prevention of seizures of rare absentminded forms of epilepsy. Absansional epilepsy, when a seizure is not manifested by pronounced seizures but by "freezing", is characteristic of childhood. Epilexid® syrup will enable the treatment of epilepsy in children from the age of three.
Sergey Morozov, Development Director, PIQ-FARMA Group:
Part of PIQ-PHARMA`s portfolio development strategy is the uninterrupted supply of original and reproduced antiepileptic drugs to patients who needs continuous seizure control.
The public has repeatedly drawn the attention of health authorities to the lack of regular supplies of ethosuximide by foreign companies, which have now practically ceased. Now doctors and parents of young patients have an opportunity to find ethosuximide in Russian pharmacies, instead of overpaying for the services of private resellers from abroad. We consciously decided to develop this particular syrup to give pediatricians a more accurate dosage for children who are growing and the dosage is constantly changing according to body weight.
We already offer an extensive arsenal of products for the epileptologists, including our own original products such as Dibuphelon® (phenozanic acid) to improve the quality of long-term combination therapy of focal forms of epilepsy, Elcar®, used to correct secondary levocarnitine deficiency in such patients, Pantogam®, a GABA-ergic nootropic and the generic anticonvulsant drug gabapentin. Other in-demand antiepileptic drugs are under development.
Epilexid® syrup was developed by the technologists of PIQ-PHARMA TECH and passed the necessary tests in Russia according to the requirements of the EAEU. After receiving registration certificate, the drug will be produced at PIQ-PHARMA LEK in Belgorod Region from the substance used for etoximide preparations by all world manufacturers. Shipments to pharmacy chains will start in August 2023.