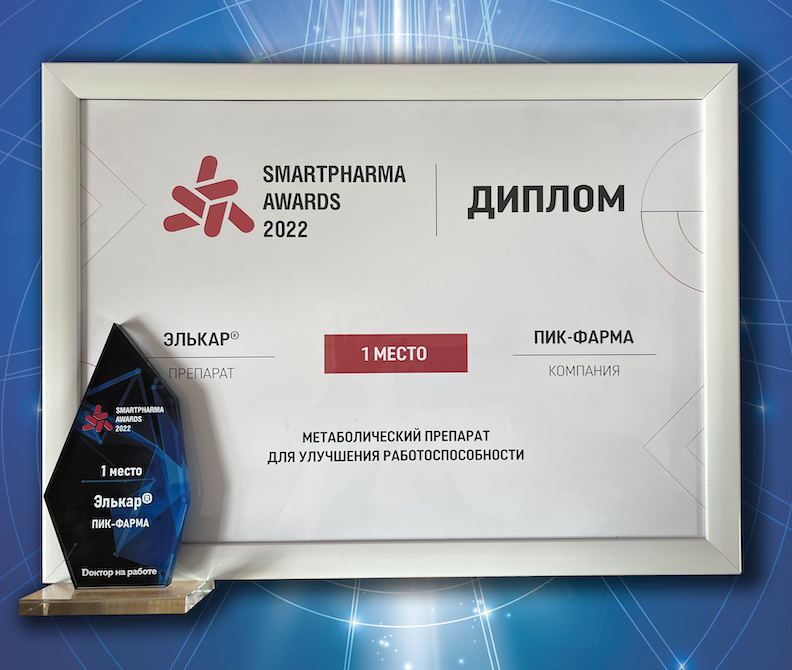 SMARTPHARMA AWARDS is a Pharmaceutical Award, in which the winners are selected by pharmacy professionals who recommend products to the public daily.
The award is based on the results of an anonymous vote by more than 28 thousand users of the Smartpharma.ru portal: provisors, pharmacists and pharmacy managers.
The list of nominees is formed by an expert council consisting of pharmacy employees, medical editors, analysts, etc.
In selecting the award winners, pharmacy employees are guided by the efficacy of the medicine, its price/quality ratio, ease of use, safety and brand recognition.
According to the opinion of first-line pharmacists, Elkar® meets all the above criteria and is the best recommendation as a metabolic medicine to improve productivity.
Elcar® (by PIQ-PHARMA) — 1st place
Enerion® (by Servier) — 2nd place
Hypoxen® (by Valenta) — 3rd place